Point Pinole – Richmond.
This is a barely remaining remnant of one of over 400 shellmounds circling the bay as observed by N.C.Nelson in 1909.
See the Nelson Map below. This site is shown as "Disappeared".
Corrina Gould and Indian People Organizing for Change are trying to protect and preserve the former major village site  at the West Berkeley Shellmound.
Lots of good info at their website:
Take a picnic, take a book, take a guitar, take a nap, take some kids.
Contemplate. Meditate. Consecrate.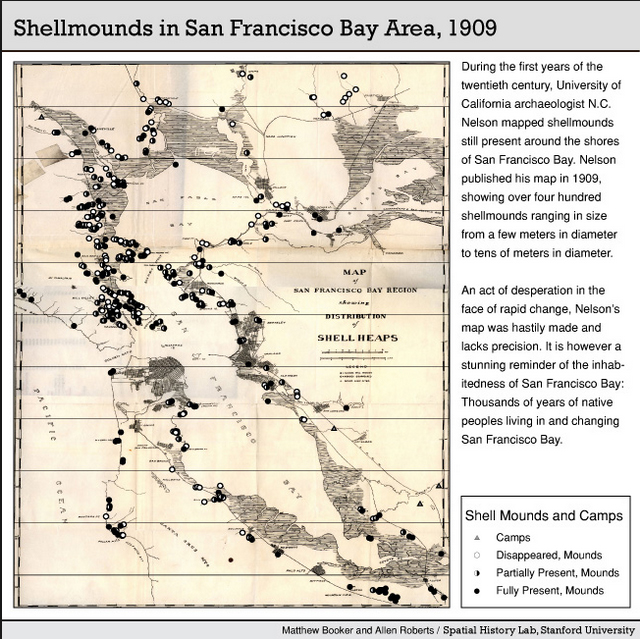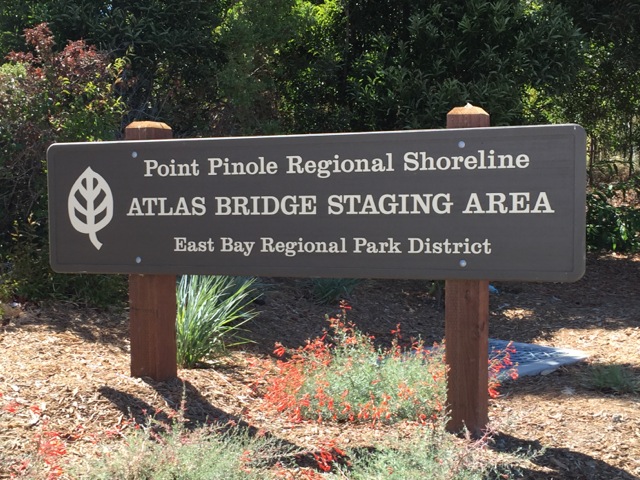 The new parking lot at the Atlas Bridge just opened a few months ago. Follow the Owl Alley Trail to the China Cove Trail.

This is also part of the Bay Trail. When you get to the beach at China Cove head west along the shoreline. A lovely couple-hours walk, and much more to see and enjoy.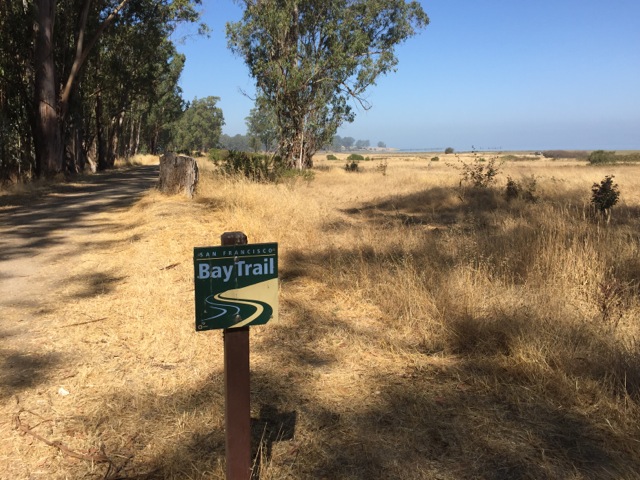 Hard to say what the prehistoric boundaries of the mound were. Lots of earth
was moved around out here when the Giant Dynamite operation managed the land.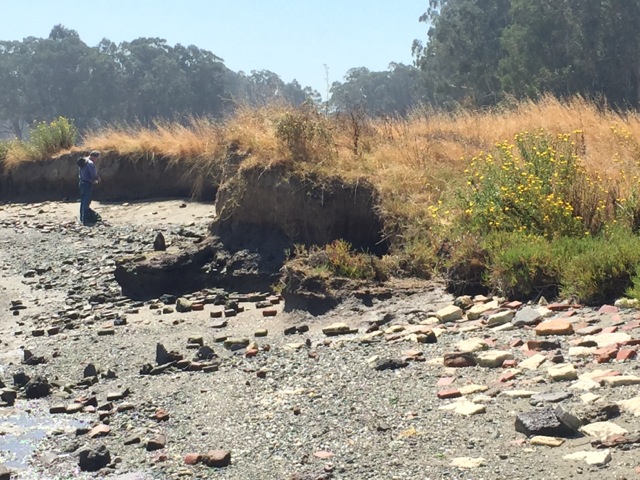 Shell fragments above the tide line.

Not hard to see this ideal location to harvest shellfish, just looking at the beach,
right here on the shores of San Pablo Bay.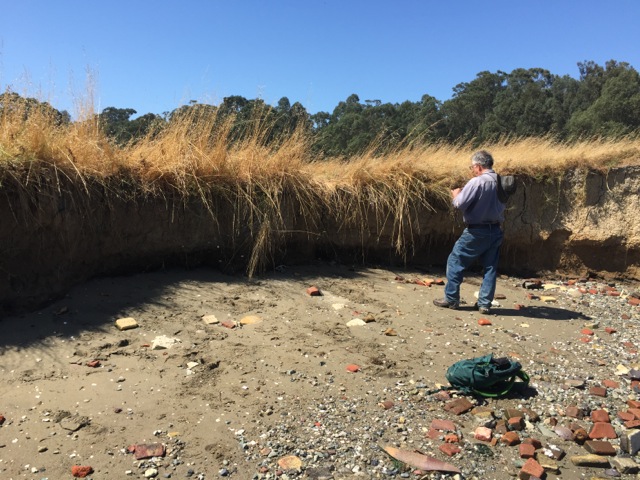 The fires indicate important remaining Native American Indian sites.

To view our complete Bay Area GoogleEarth Map click on