GoogleEarth online version of guidebook, plus with many more sites!
Go To GoogleEarth.com and download it for free.
Go to eastbayhillpeople.com
Download the kmz file by clicking here. Each number next to a fire represents the number of bedrock mortars we have discovered at that site.
Note: Be sure to delete any previous kmz files (i.e., Native American Indian Sites in the East Bay Hill and Beyond) on your GoogleEarth page. If you do not the files will overlap. Also, if the new downloaded file does not open by clicking on it, open GoogleEarth first, then use File > Open.
Start Clicking. Then Start Hiking!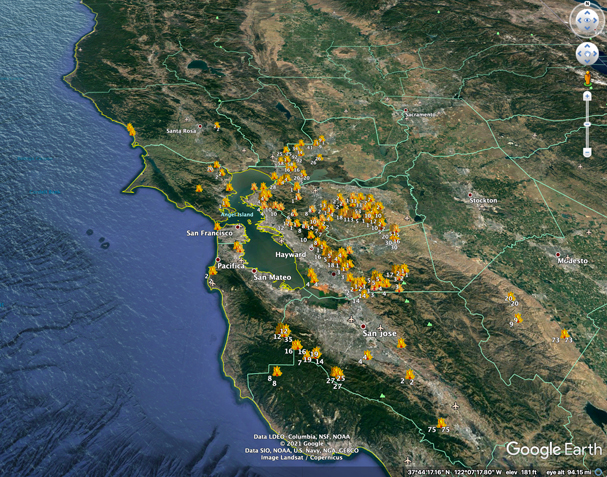 Click on the above image for a larger view.