Check out Alex Kerekes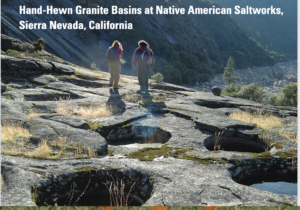 The scale of this salt processing facility is almost unbelievable.
It makes one wonder what else we might have missed.
https://pubs.usgs.gov/sir/2009/5225/sir2009-5225.pdf
This site in the northern Sierra Nevada contains about 369 circular basins carved in fresh, glaciated granodioritic bedrock.
All the basins are adjacent to two saline streams fed from a nearby salt spring. Native Americans excavated them for the purpose of collecting saline water to evaporate and make salt for their use, and also as an animal attractant and an important trade commodity.
The holding capacity of the basins indicate that about 2.5 tons of salt could be produced per season. This shows that the Indians made enough basins to exploit the resource.
The site is the most impressive prehistoric saltworks yet discovered in North America and represents a unique departure from traditional hunter-gatherer activities to that of manufacturing.
The actual grinding of so many basins in granite could not have been done without the labor of a concentrated population. It is believed that the work was accomplished over a long time by many people.
How old is it?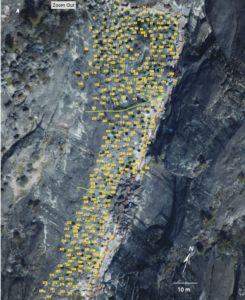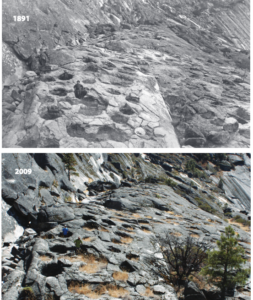 Check out this fishing weir on the Trinity River. These engineers knew what they were doing. Edward Curtis photo.