Bob's Mortar Post Fire
Bob made it out to Bob's Mortar site in the Morgan Territory fire zone.
Discovered a previously unknown rock with 3 bedrock mortars bringing the count to 78 at this enchanted village site. New mortar rock across the road from Bob's Mortar satellite site.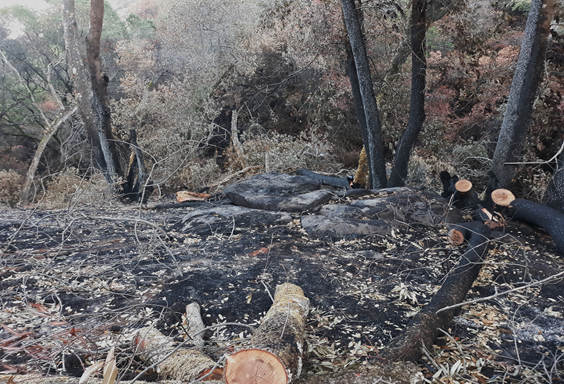 3 brms plus 1 broken brm. One shallow brm hard to make out in this picture.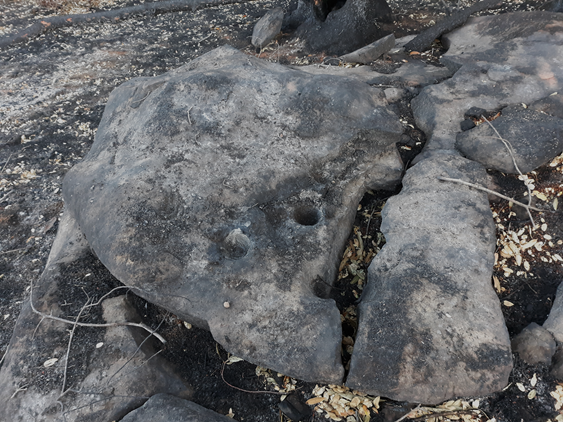 Bob's eponymous mortar.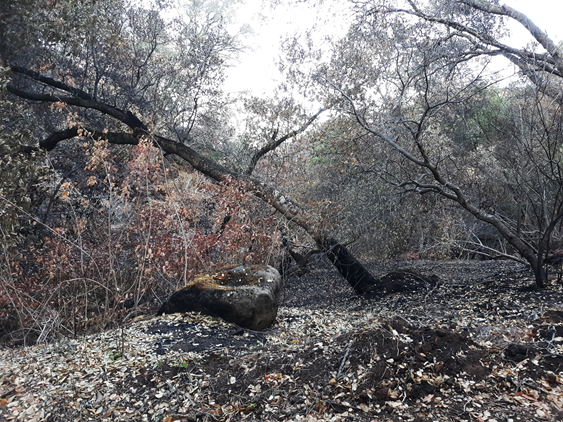 Bob's mortar site with daylighting.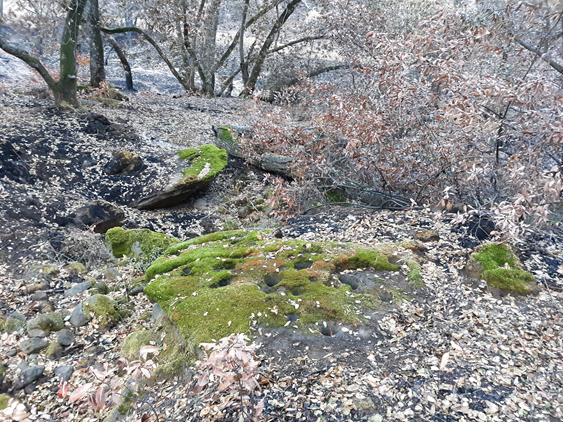 For now, no poison oak.