The Black Hills this year are truly black. Volvon Territory. Green's Village is still right on the other side of this pond by the Marina.
Entering the Pond Village.
130 Bedrock Mortars and 4 Slicks.
One rainstorm and the grass is surging back. Officially known as CA-CCO-461.
The fire cleaned out the grass and shrubs. Most of the trees will survive.
A Not Daylighted 4 bedrock mortar rock.
Daylighted to help the occasional visitor remember the work that went on here.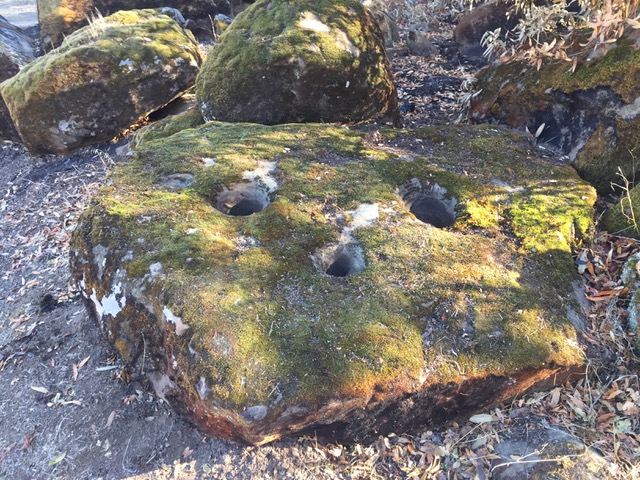 The cluster is the still unrecognized and unappreciated Volvon Territory. A lot of people lived here for a long time. They controlled access to the Sacred Mountain. The Reservoir buried even more ancient sites.