Bird Head Rock

Recently, following up on a discovery by scout Jeff, Bob and Richard ventured out to Castro Valley's Crow Creek to take a look at this special power spot.
7 bedrock mortars and possible cupules.
Check out Tom Stienstra June 18 article in The Chronicle
http://www.sfchronicle.com/outdoors/article/Bird-head-like-rock-formation-found-in-Las-11226775.php?cmpid=gsa
The long view

The closer view

the bedrock mortar rock

the bird head

The fires indicate important remaining Native American Indian sites and the numbers indicate how many bedrock mortars are still visible there.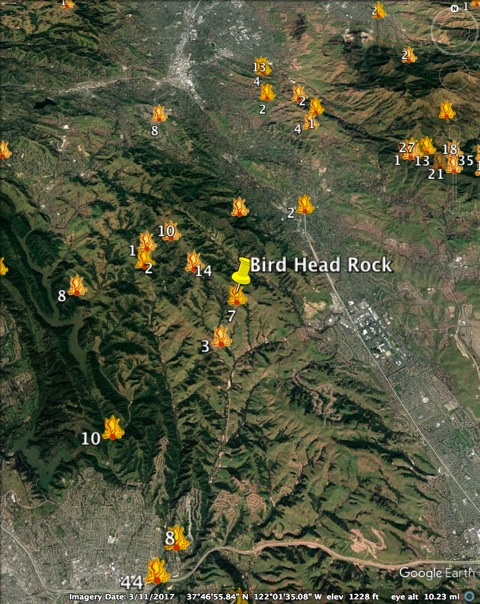 To download our complete Bay Area GoogleEarth map go to
eastbayhillpeople.com/Map.html