Upper Marie Creek – Napa
25 Bedrock mortars sitting right on a shelf above a year around spring.
Go figure.
7 mile round trip. Moderate 1000′ elevation gain. Worth it.

Love to see this warning sign.

When you get to Lake Marie you are 2/3 of the way there.

Take the single track to the right above the lake.

The Park people are doing an excellent job cleaning up the trails following
the Napa fires. Tread lightly.
Soldier on until you get to this lovely meadow

Try to consider for how long people lived here.
This was certainly a seasonal village if not a permanent one.

The numbers represent how many bedrock mortars we have counted at each site.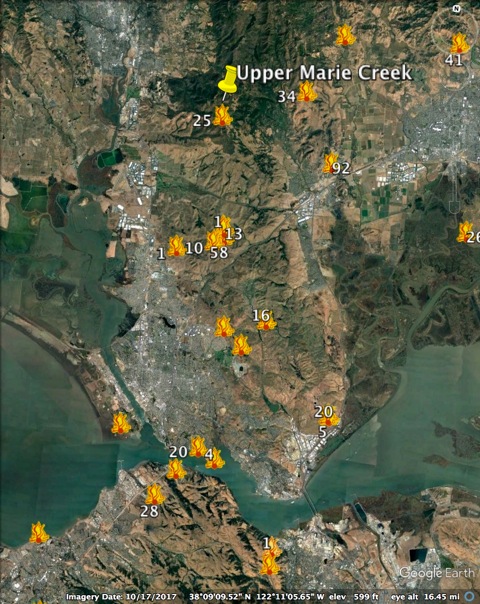 To view our complete Bay Area GoogleEarth map go to
www.eastbayhillpeople.com/maps