58 Bedrock mortars in an idyllic sheltered setting.
Easy 1.2 mile walk from the parking lot.
Seriously overgrown since our first visit in 2009.
We were only able to daylight about 25 in December 2022.
Will have to return and do more. They're all right there.
Find this gate on the Adobe Trail, then to the little rock outcrop in the trees.
Heather on a beautiful 21 bedrock mortar  boulder in 2009.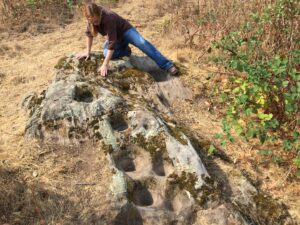 That's the same boulder in 2022. Hard to get to. We'll fix that next time.
Bob in 2009 on the little clearing into the Blackberry bushes.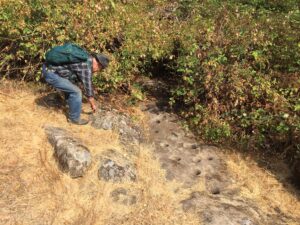 The same clearing in 2022.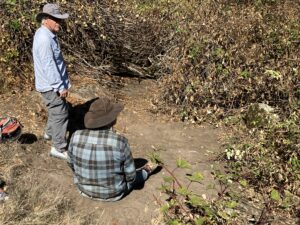 We started daylighting.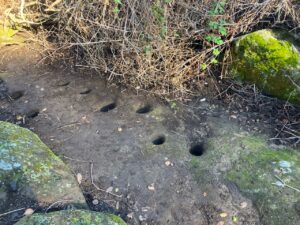 We cleared a little path into the blackberries.
Probably 20 buried bedrock mortars in front of Richard.
Next time!
It's better if new explorers can see the mortars.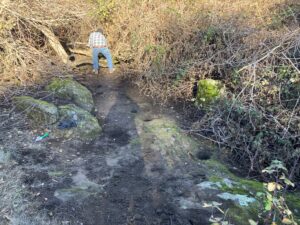 Easy access right off Interstate 80