Glen Cove Park, aka Sogorea Te
A 3,500 year old village site, shell midden, and burial ground. 29 bedrock mortars visible at low tide on wave-cut beaches.
That's Crockett across the water from Glen Cove (Sogorea Te).
The Fages expedition in 1772 met and feasted with 400 natives at that major league site, now remembered with a plaque at the library.
This is Glen Cove in 2010
This building has been removed.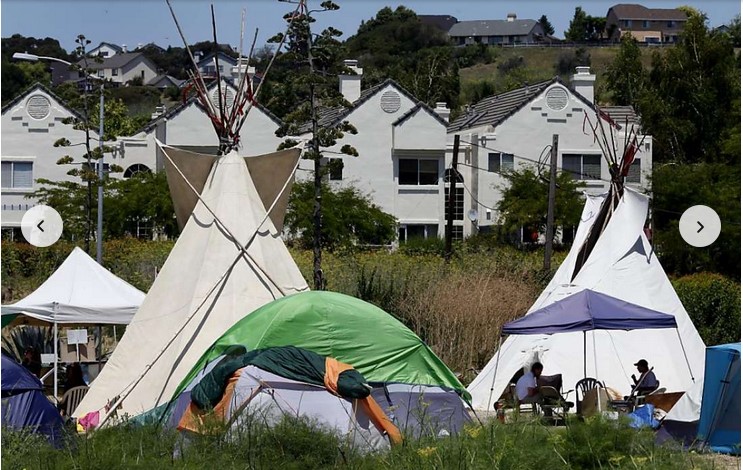 In 2011 Corinna Gould and a hundred others occupied this site for several months.
At first they didn't know about the 29 bedrock mortars on the shore, visible only at low tide.