11 bedrock mortars up a secluded canyon.
Start here at Curry Point on Mount Diablo. 5-6 mile round trip. 600-700 foot elevation climb.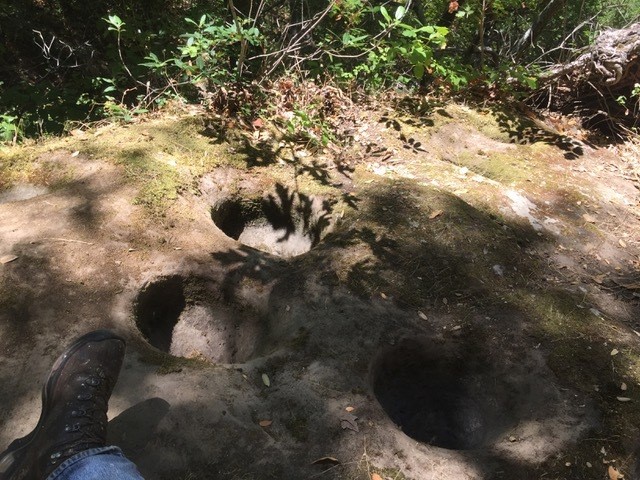 Go down Curry Canyon Road. Don't miss the Curry Creek Milling Station about a mile down up a little drainage on your right. 18 very unusual mortars.
Go up the hill on Curry Cave Road.
Continue up Curry Cave Road to the park boundary.
Save Mount Diablo has bought this property and at the moment is striving to keep people off of it.
We are monitoring archaeological sites to be sure there is no damage or looting.
The boys examine bedrock mortars in this grand outcrop.
Great hiking and exploring throughout this area. You could spend a whole day poking around.