For those of you not comfortable going over, under, or through a barbed wire fence there is an easy way to gain access to the main Volvon Village by staying on the trail.
It's a 4 mile round trip with a 400 foot elevation climb on the way out.
Worth it. From the main Morgan Territory parking lot take the Volvon Trail to the Whipsnake Trailto the Black Hills Trail, which goes right through the main Volvon Village, which is probably thousands of years old.

That's the Black Hills Trail at the bottom. The truck tire marks go right into the main village.400 plus bedrock mortars right before your eyes. 1/2 mile long village site. Over 700 brm's.We think easily 200 people lived here in this village year round.

Really, it's hard to beat Morgan Territory at this time of year.Ancient Californian Native American village and camp sites all over the place. www.eastbayhillpeople.com/map

We usually hide these pestles when we find them.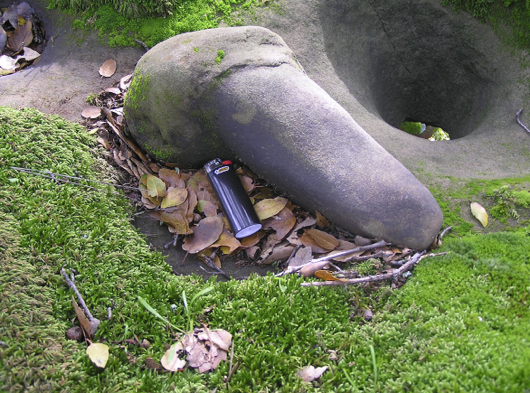 Take a friend, take your kids, take a nap.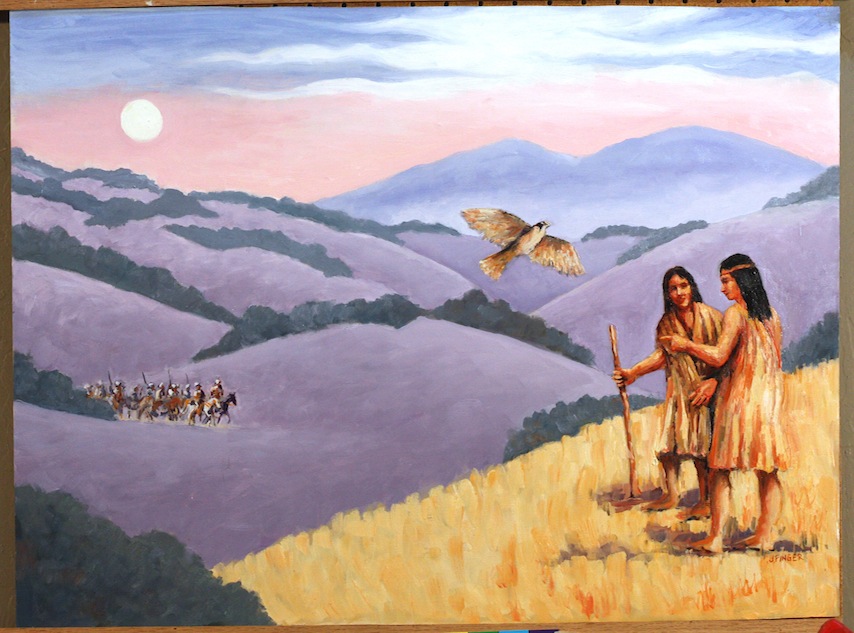 To view our complete Bay Area map of Native American Indian sites go to