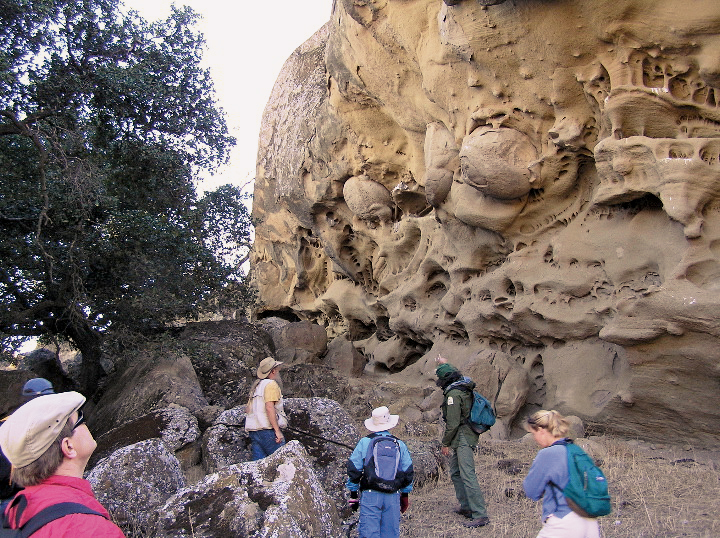 July 4, 2007
From: James Benney
To whom it may concern,
The coordinated, calculated, clandestine policy of suppressing knowledge of native American Indian sites is to my mind an injustice that needs to be corrected.
As a starting point to change this culture, which I feel materially diminishes the importance of our shared native American history and heritage, I published the guidebook Native American Indian Sites In The East Bay Hills.
The greatest threat I perceive to these sensitive sites is ignorance and bulldozers, not necessarily in that order. Since I started taking an interest in this subject, the damage to important sites from bulldozers has already far exceeded any amount of damage that will ever occur from my little mission to raise public awareness of these locations. Examples of recent destruction include the Blue Rock development in Hayward, the Hidden Oaks development in Lafayette, and the dam built at Brushy Peak. I'm sure there are more.
I believe the public needs to experience these sites in order to understand their importance and relevance to our lives today. I am astounded that the archeological community can only find the resources to study these sites when they are about to be destroyed by development interests. As for the potential "vandals" that seem to so concern those opposed to my publication, at least they can be prosecuted for their crimes when
discovered, unlike those who destroy these sites with permission from all the agencies involved.
yours truly,
James Benney
The Stark Disconnect