China Wall
Macedo Ranch – Danville.
Save Mount Diablo holds their annual Moonlight on the Mountain fundraiser here but we'll bet very few people are aware of the distinct, unusual, 4 Bedrock Mortar rock tucked right into the wall.
Great views of the mountain and Castle Rock.
Possible ceremonial site in ancient times.
One of the deepest mortars we've ever encountered. Not used for pounding acorns.
Contemplate, Meditate, Consecrate.
Take a picnic, take a book, take a guitar, take a nap, take some kids.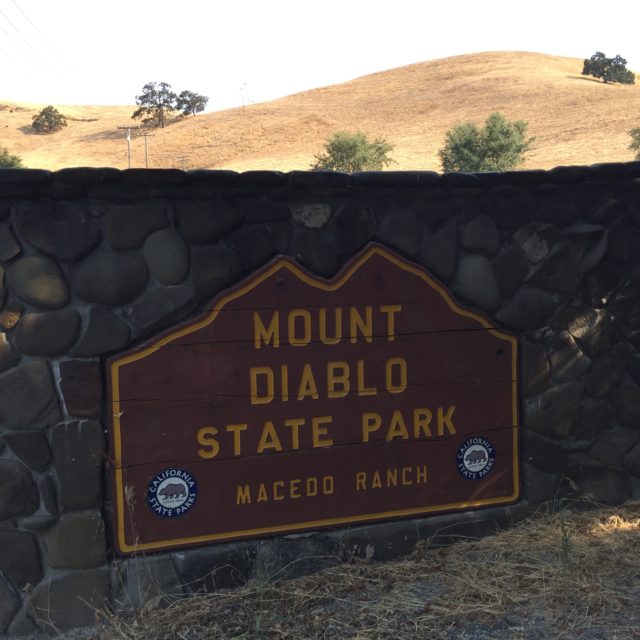 Start here and follow the middle trail up the hill to the gap and around the corner.
An easy 40 minute hike with 300-400 foot climb.

You can get there from Castle Rock Park too.
Come up Pine Creek to the top of the little Yosemite Trail.

The mortar hole is quite deep.

The fires indicate important remaining Native American Indian Sites and
the number of bedrock mortars we have found at each site.

For our full Bay Area GoogleEarth map click here. https://eastbayhillpeople.com/eastbayhillpeople/Map/