Rock City to Sycamore Creek – Mt Diablo, Danville
You can just go wander around Rock City.
It was all Indian village, all the time, for a long time. Mortars, basins, cupules and slicks all over.
These were the Volvon gatekeeper people with access to the top of the sacred mountain for spiritual seekers from near and far.

Walk out to the Grotto Picnic Area

A very rare acknowledgment of the Native American presence. If this is all you know you're missing out on the story of a 10,000 year old thriving dynamic civilization.

Bob studies the boulder. 27 bedrock mortars nearby. We think there were 3-4 wiki-ups right there on the shelf.

If you are up for a lovely 4 mile round trip down to Sycamore Creek head down the Trail Through Time.

A great single track trail all year round.

At the intersection with the Devils Slide Trail there is this single mortar, all by itself.

When you get to the main intersection turn right and head down Sycamore Creek. Maybe 1/3 mile down, just past the big rock overhang, work your way down to the creek.
We think these are hydrologic features, formed by rocks swirling in the basins during storm surges. However there are a couple of for sure bedrock mortars in the near vicinity.

Native grasses are thriving at this charming location with the creek burbling. We don't have this site on our GoogleEarth map yet.
The numbers indicate how many bedrock mortars we have found at each site.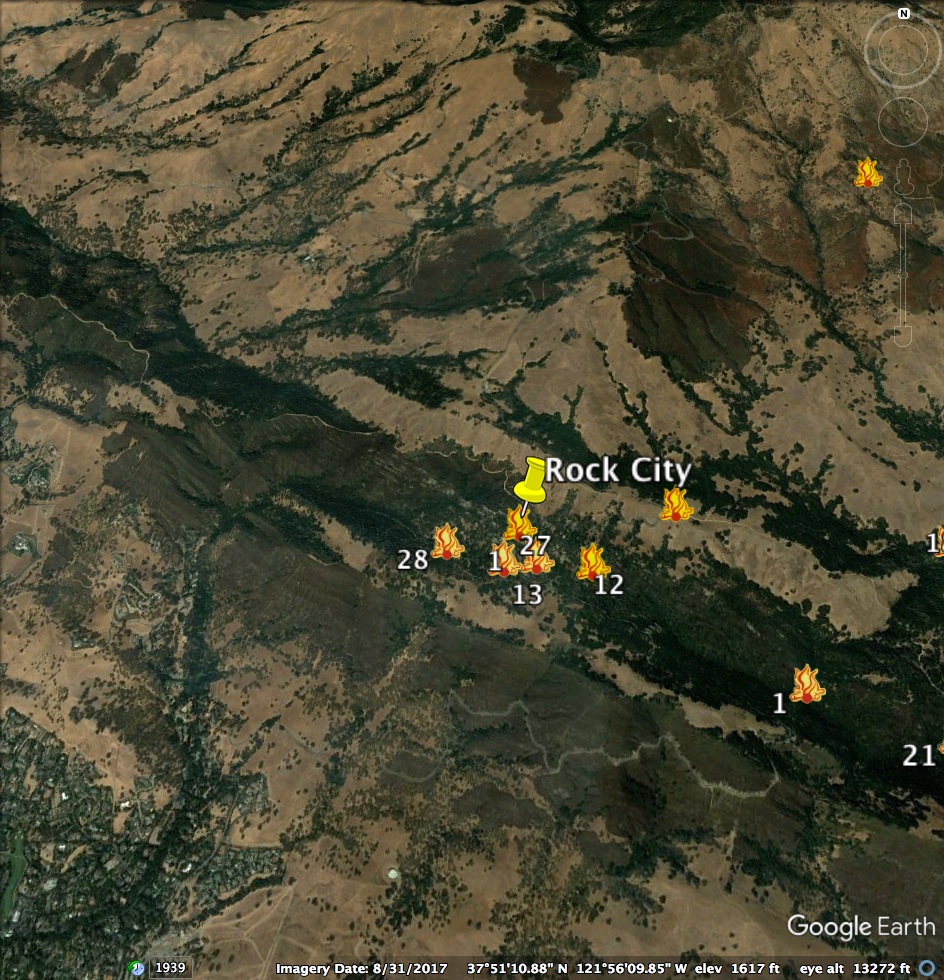 To view our complete Bay Area GoogleEarth map go to
www.eastbayhillpeople.com/Map