Lynch Canyon – Solano County Land Trust.
This rare gem of a hike is right off Interstate 80 between American Canyon and Cordelia.
45 minutes tops to this site on foot.
Our GoogleEarth map shows 51 Bedrock Mortars but we've found more now. 58.
Feel the continued presence of the people who lived here. Take a picnic, take a book, take a nap, take a friend.
Start here. Right now it's only open 9-5 Friday to Monday.

Take the Lynch Road Trail to Middle Valley Trail.

Go down the Tower Trail, through the gate, and into the trees and rocks to the left.

Heather studies a unique bowl.

There are 21 nice mortars on this rock and 37 on the spot next to it. A village site. Possibly
for thousands of years.

Nice to see an acknowledgement of the Native American history in this park.
Visitors? We think they lived here.

The numbers indicate the bedrock mortars we have found at each site.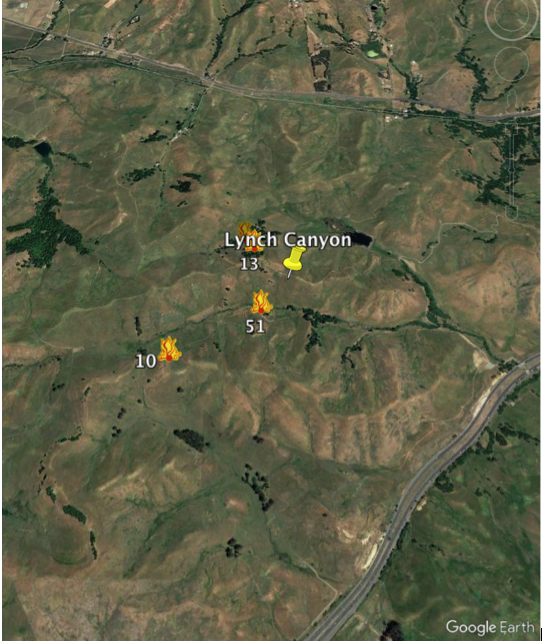 To view our complete Bay Area map click on
https://eastbayhillpeople.com/eastbayhillpeople/Map/