Upper Lone Tree Valley – Antioch
33 bedrock mortar site
Enter near the entrance to Contra Loma Regional Park.   Take the Stewartville Trail for a nice 45 minute walk.
Meander up the spine of this colorful rock outcrop.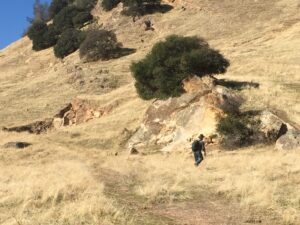 12 of the mortars are tucked into this little nook on the spine.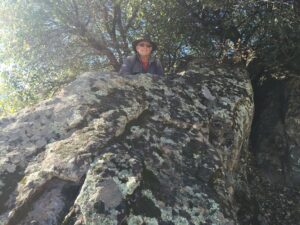 This rock right below holds several more mortars.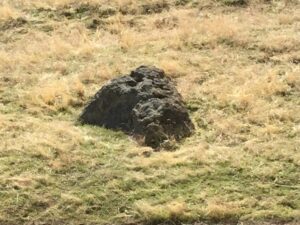 Some one left this fine pestle there. The indentation is for your thumb. We left it there. You should too.