The Log Cabin is no longer there on Adobe Creek but the prehistoric 60 mortar Indian Village site sure still is.
A two mile lovely walk from the Marina, winter, spring, summer and fall. One of the oldest known Native American Village sites in the Bay Area (8000 years) was uncovered 1/2 mile downstream when building the dam for the reservoir.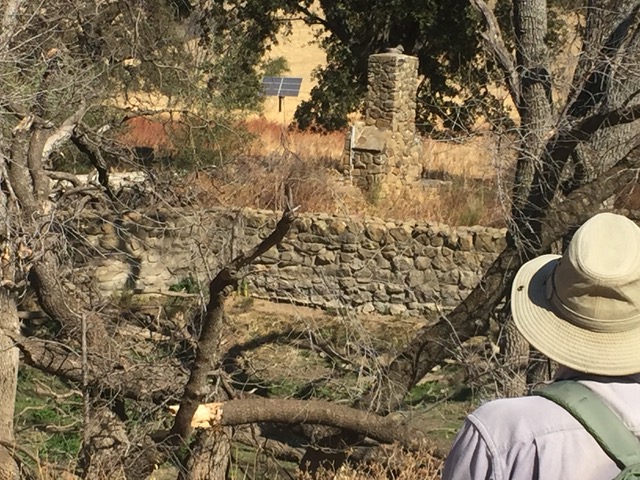 There really should be a gate and a respectful sign here for this fantastic site.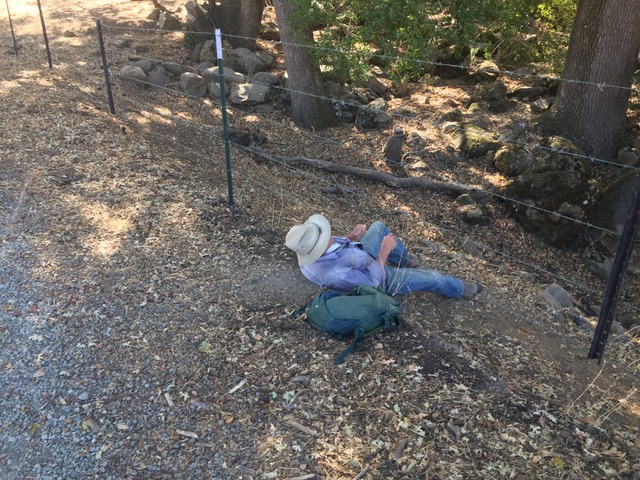 20 feet from the road and the fence it starts and goes 150 yards up the creek.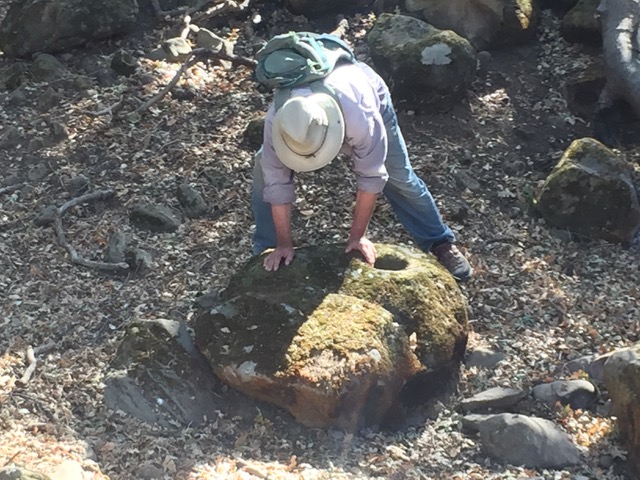 A handsome 4 bedrock mortar rock.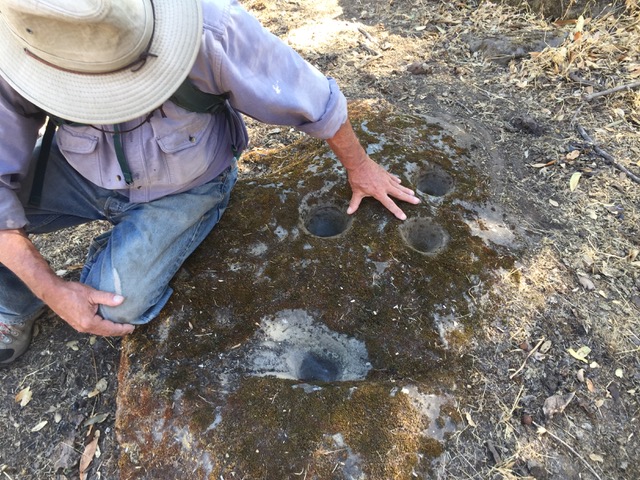 Un-daylighted.
Daylighted.

We think it's essential that visitors see the bedrock mortars. People prepared food and lived here for a long time. Important California history.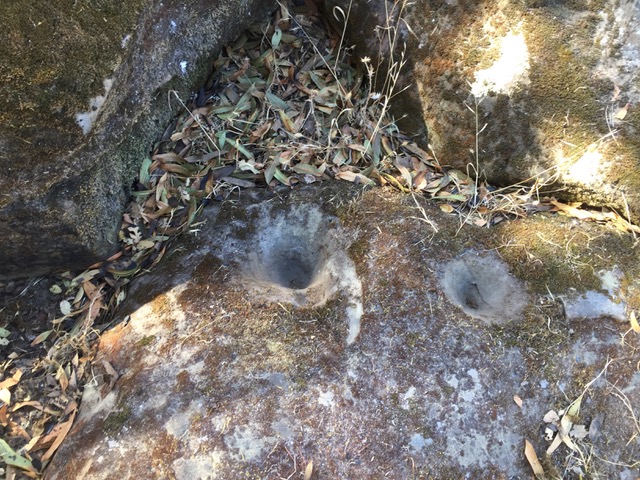 Kind of a lot going on around here in Volvon territory for 10,000 years.