Our intrepid researcher/explorer Richard DeGraffenreid was recently in Yosemite Valley.
He writes:
In Yosemite Valley, at least 36 village sites have been located. They are generally one of three types: permanent, seasonal harvesting and hunting villages. We think that the Volvon villages found on Mt Diablo and others in the Bay Area probably served the same opportunistic purposes. The Awawahneeches had everything they needed in their remote valley. In winter, they were warm in their lodges made of fragrant cedar bark slabs. Winter was a time of story telling and they would stay up late into the night recounting the ancient stories passed down from the elders.
A sweat lodge
The Round House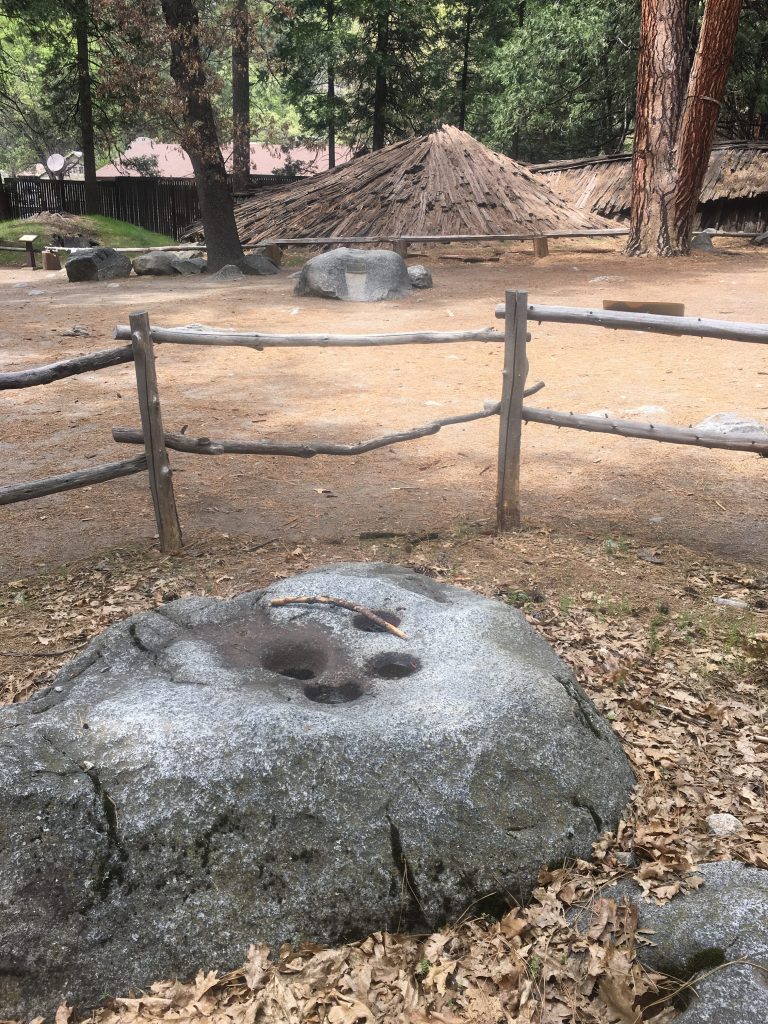 All photos by Richard DeGraffenreid
If you haven't seen the falls, it's a banner year so now is the time.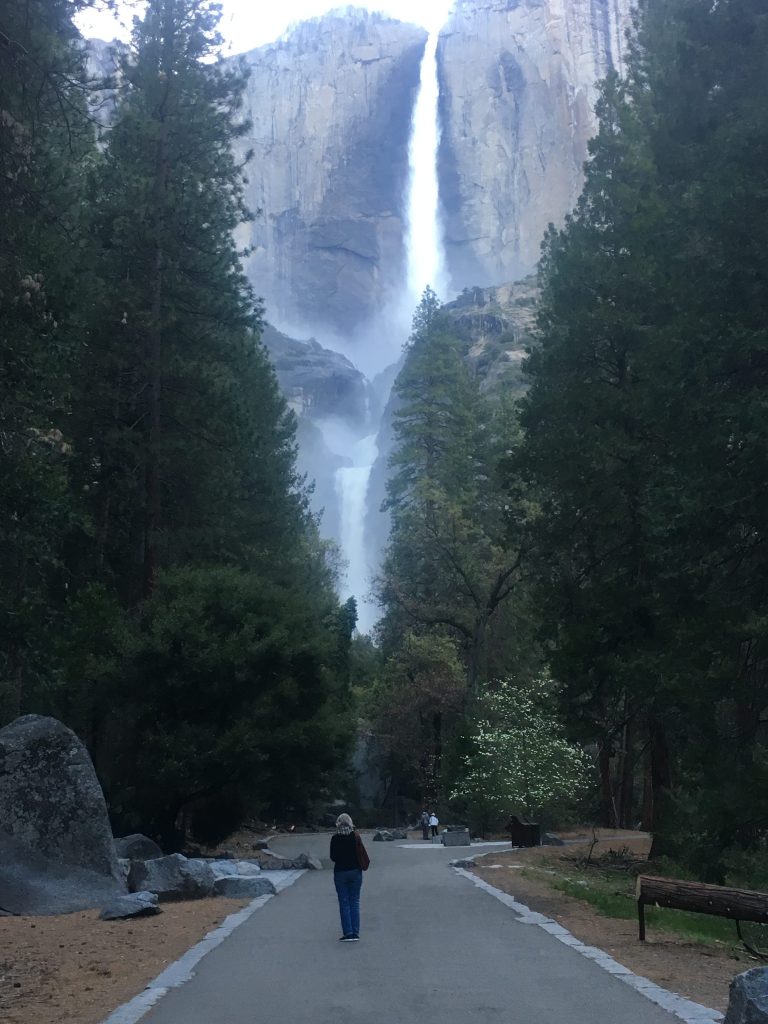 The Mariposa Battalion, lead by John Savage,(who was quite a character), after clearing the valley of Native Americans found an old Indian woman left behind by the escaping tribe. The battalion was amazed by the speed of the Awawchneeches climbing ability. They could scamper up the sheer rock walls that today's world class climbers need high tech equipment and hours of effort to conquer.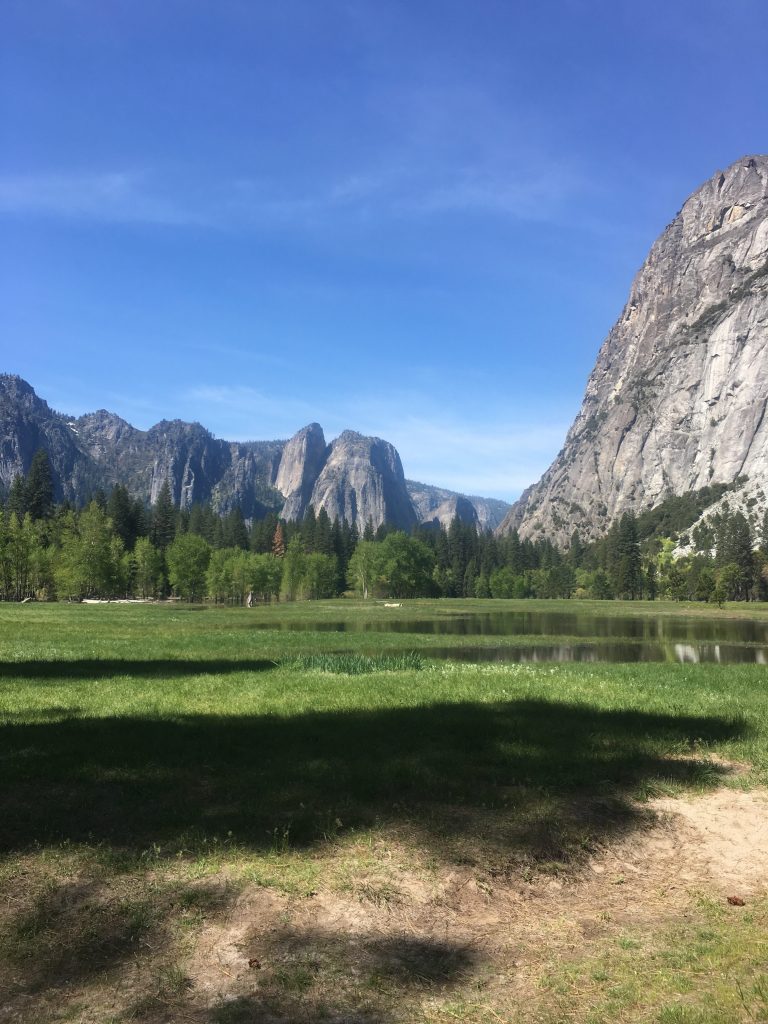 It's a 3.5 hour super nice drive from Benicia via Hwy 4. Start around 7:00, be back around 8:00. It's a long day, but worth it. Richard has done it a few times.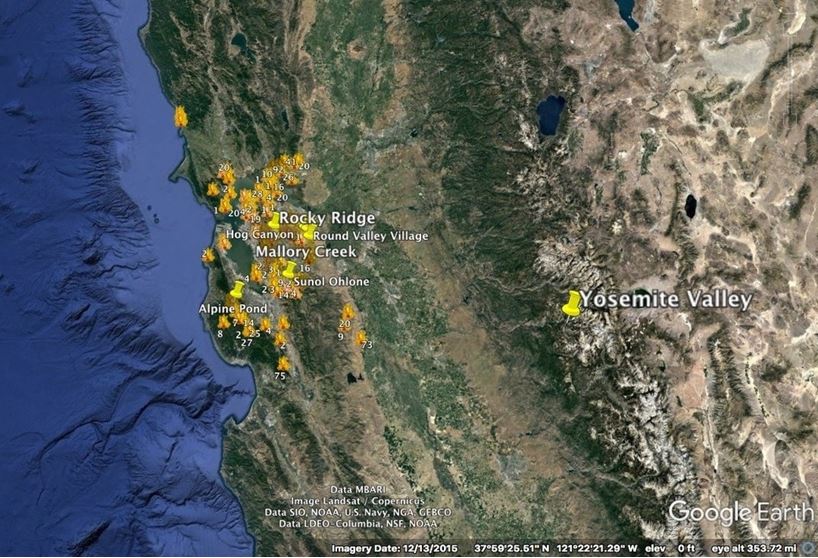 Seize the day