Crazy Pete's Road – Redwood City
The Mid Peninsula Open Space down Skyline Boulevard on the Peninsula
offers a lot of great hiking and exploring opportunities.

Park on Skyline and hike down the hill about a mile. It's paved part way.

When you reach this sign you are on a charming little shelf. The wind was whipping up on Skyline, but not down here. We found 14 bedrock mortars and 8-10 cupules.

This rock is right next to the trail. It was buried in debris.

mortars and cupules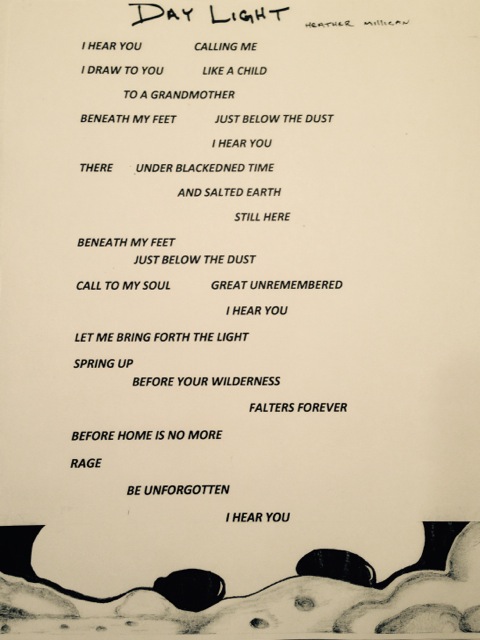 The numbers indicate our count of bedrock mortars at each site.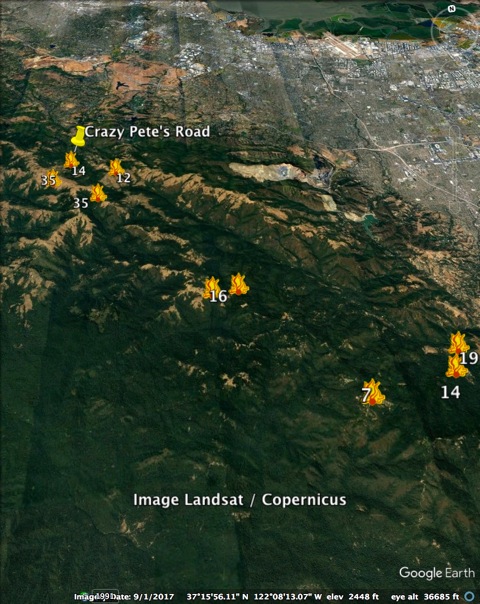 To view our complete Bay Area GoogleEarth map
go to www.eastbayhillpeople.com/Map